Posts Tagged 'portland interior design'
Tuesday, December 20th, 2011
Men and women often have a difference in taste when it comes to furniture. If you are looking to add feminine style to your room, just use my "3 Cs" — curves, color and cloth — to turn up the feminine flair. Take a look at this for chairs that are all-girl!


Browse Furniture on Houzz- For Example:
Get the Latest On Hot Design Trends, Trade Secrets, DIY Tips & Design Advice

Tags: Bedroom, chair, cloth, color, Colors, Design Tips, dining chair, Interior Design, Living Room, Lofts, portland interior design, Seating, upholstery
Posted in Bedroom, Colors, Cool Ideas, Cool Stuff, Design Tips, Dining Room, Furniture, Interior Design, Kitchen, Living Room, Lofts, Shopping, Uncategorized, Upholstery | No Comments »
Friday, December 9th, 2011
Best purchase ever for my living room was my curved sofa. It provides seating for five,and we don't have to lean out to see each other past the person between us. Imagine that!  Curved sofa's provide more then just a comfy conversational seating area though — they can also get you out of some pretty sticky space planning situations.
Browse Bath Products on Houzz- For Example:
Get the Latest On Hot Design Trends, Trade Secrets, DIY Tips & Design Advice

Tags: conversational seating, curved sofa, design solutions, Design Tips, design trends, furniture arrangement, Interior Design, interior design portland, Living Room, modern design, portland interior design, Seating, space planning solutions, upholstery
Posted in Cool Ideas, Cool Stuff, Design Tips, Furniture, Interior Design, Living Room, Lofts, Seating, Space Planning, Trends, Uncategorized, Upholstery | No Comments »
Thursday, February 10th, 2011
Thought I would share this video highlighting the interior design trends at the Las Vegas Design Market. I particularly noticed so many natural materials such as live edge wood pieces and bleached wood in furniture. Enjoy the video!
Tags: color, color palette, design trends, honeysuckle, Interior Design, Las Vegas Design Market, Lighting, Living Room, modern design, pantone, portland interior design
Posted in Colors, Cool Stuff, Furniture, Interior Design, Lighting, Living Room, Shopping, Trends, Uncategorized | No Comments »
Tuesday, December 28th, 2010
You're probably wondering why I have a picture of birds on an interior design blog. Trust me — there is a method to my madness. And before you go there — no smart remarks about my design advice being for the birds!
Last week a client was talking to me a few days before our paint color consultation at her new home. When I asked her if she already had furnishings that would affect our color choices, she shook her head and said "I know, I know. I'm doing this absolutely backwards. I know I'm supposed to pick the furniture first and paint is supposed to be the last thing — I get it. But it's going to be a long time before I can buy new furniture and I can't stand the thought of being surrounded by white walls."
Have you been in that position? Choosing paint colors for a new home or remodel can be daunting if you don't have anything yet to work from. But you can use anything that has a beautiful grouping of colors to be your guide — even if it won't actually be something in your house later.
So, now about the birds. The above photograph by Andrew Zuckerman is of 2 Lear's Macaws. I was completely smitten with their blend of blue, aqua, soft gray-violet and hints of coppery tones. Below are photos of things I found that could be put into a room that would carry off this color scheme. Remember, I saw the birds first, then chose things that went with their colors. The chairs pick up the soft blue-greens, the draperies bring in the gray, and the artwork and the vase both have multiple colors found in the Macaw's plumage. The colors below the photos are some possible directions you could go with paint colors.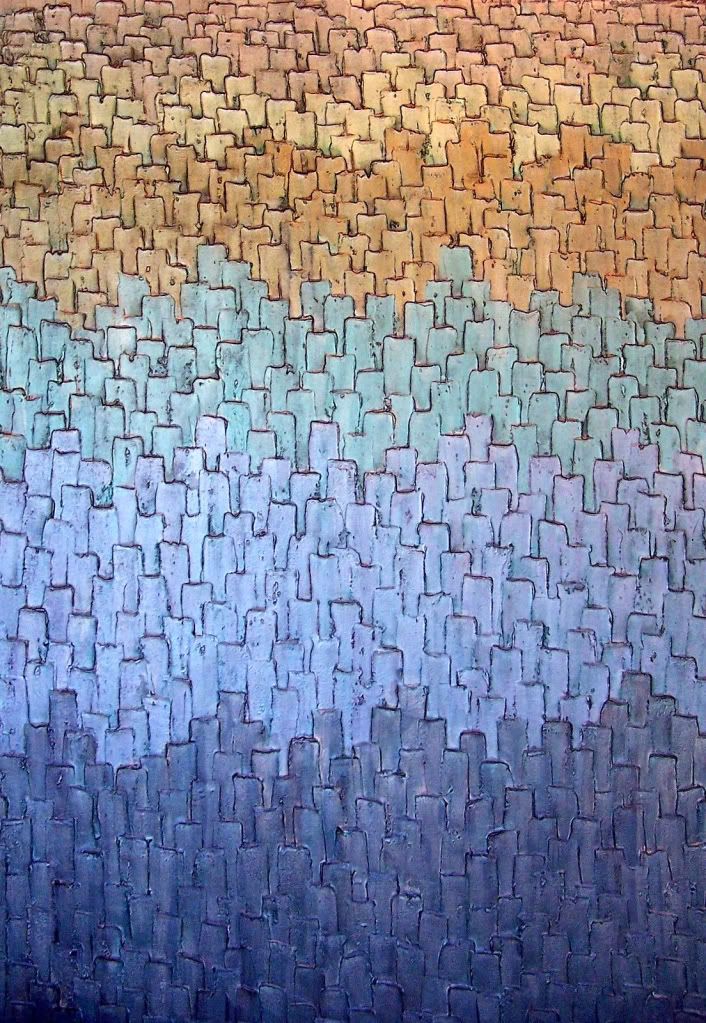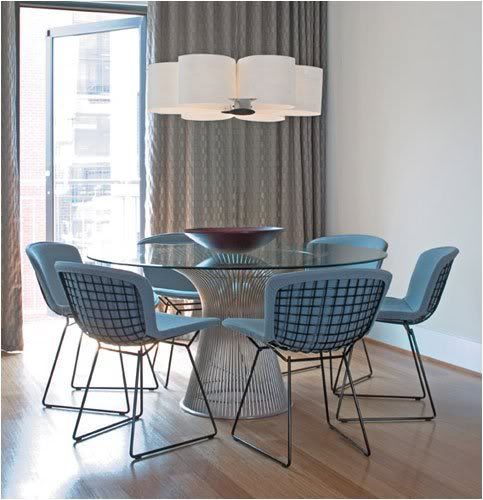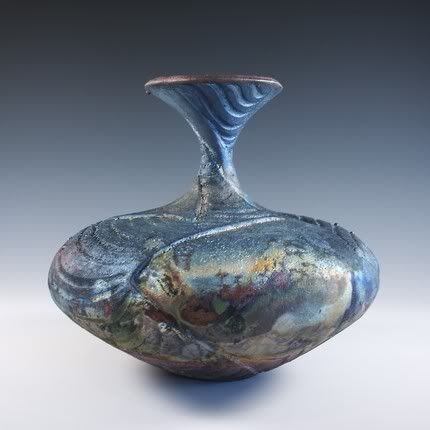 If you're looking for color inspiration, it's okay to think outside the box. Design magazines aren't the only place to find great ideas! Check out Andrew Zuckerman's book "Birds" for some wonderful photography and some color inspiration. If Macaws and Parrots are too colorful for you there are Hawks, Owls and Eagles for some beautiful ranges of neutral colors.
You may also like:
An Inspiration Piece for Client's Interior Decor
Art: Interior Design Starts With an Inspiration Piece
Get the Latest On Hot Design Trends, Trade Secrets, DIY Tips & Design Advice

Tags: color, color palette, Design Tips, Interior Design, interior design portland, paint, paint color, paint consultation, portland interior design, portland interior designer
Posted in Colors, Cool Ideas, Design Tips, Interior Design, Shopping, Uncategorized | 4 Comments »
Thursday, December 3rd, 2009
During the holidays, if you are the type who loves to entertain, serve up your refreshments on sustainable and stylish serving trays. Whether you use serving trays to place on an ottoman in your living room in lieu of a coffee table, or you want a convenient way to get your hors d'oeuvres (yes, I had to look up the spelling) from the kitchen to your dining table or buffet, these trays will make a design statement while being kind to the environment. I hope you see one that will work with your decor. I'm a fanatic about detail and color coordination, so I have different trays to complement my color palette and design style for the living room, family room, dining room and my bedroom. One of my personal indulgences is to have coffee in bed every morning. It's enticing to have a beautifully set tray and an inexpensive way to add a little elegance and style to your entertaining.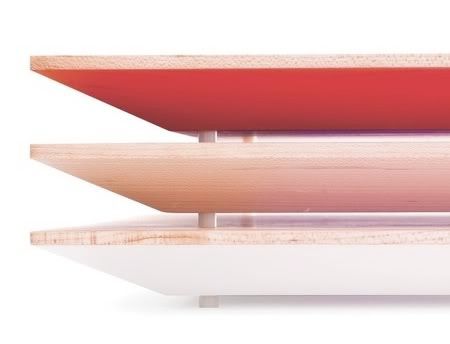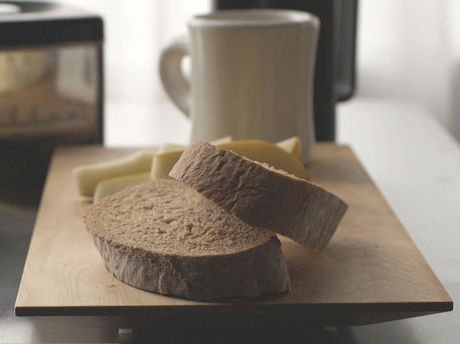 This first tray will complement even the most minimal modern decor. The Enos serving tray produced by Staach is hand made in the USA out of solid maple from domestic wood from certified sources . The bottom is lacquered in clear, white or red and the top is finished with food safe mineral oil. I think it is destined to be a classic design icon. Found at 2modern.com.
The Ibride Tray is made from reclaimed wood and totally rocks in an eclectic decor. Hang this up on your wall as art in between use. Found at Clio-Home.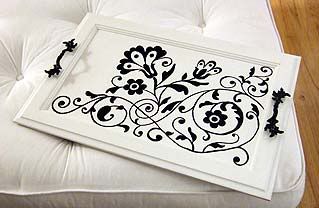 And for you DIY types, here's a fun project. Find an old cupboard door and use paint, handles and a little creativity to make your own serving tray in any color or style you like. This one is from Craftynest.  It would be very fun to do a collage on one of these if you don't have painting skills. A great way to recycle and re-purpose. Remember to use zero VOC paints, adhesives and finishes.

Tags: 2modern, Art, color, Dining Room, DIY, do it yourself, entertaining, environmentally friendly, green design, modern design, portland interior design, serving tray, sustainable, sustainable materials, sustainable style
Posted in Art, Bedroom, Cool Ideas, Cool Stuff, DIY, Dining Room, Kitchen, Living Room, Sustainable style, Uncategorized | No Comments »
Saturday, October 10th, 2009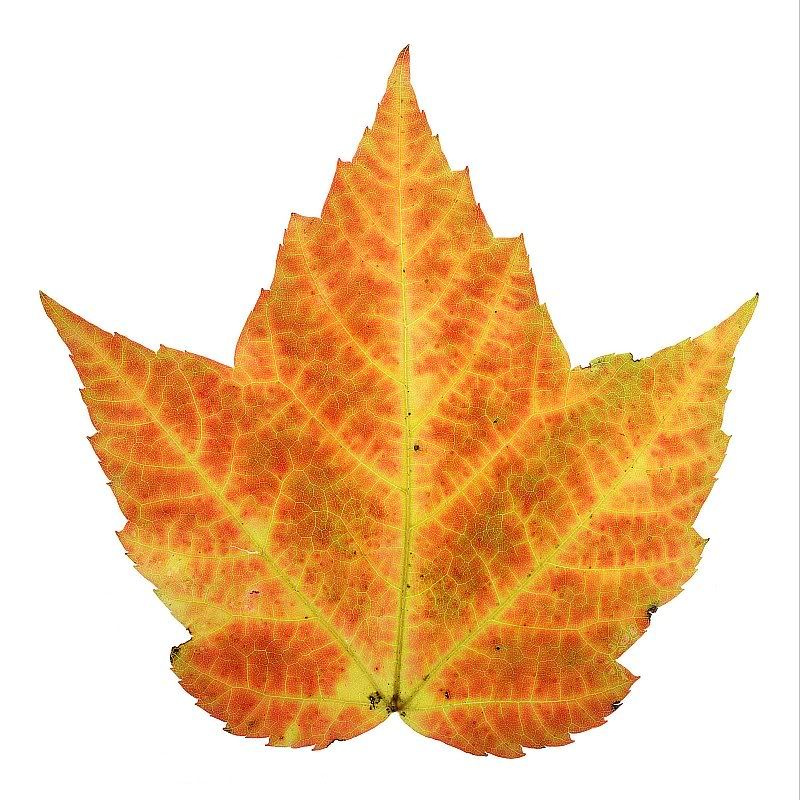 Although I am looking at a bright blue, sunny sky as I write this … I am eyeing the rapidly rising pile of leaves on my deck that tell me gray skies and cooler weather are coming up fast. Brrrrrr! Soon we will be looking for ways to be warmer. Lighting the fireplace is the first thing that pops into my mind, and I suppose I could rake those leaves to warm myself up. But there are plenty of easy ways to turn up the heat without ….. well ……… actually turning up the heat! Adding elements to your home that provide "visual warmth" can make you feel warmer  without ever striking a match.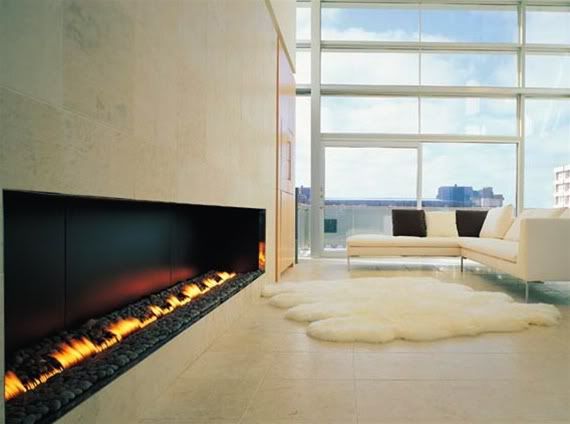 photo courtesy of Burke Decor
Here are Portland Interior Designer, Pangaea's tips for some very cool ways to add warmth to any space without touching your thermostat:
Colors are referred to as "cool" or "warm" for a reason. All white rooms, or rooms that are decorated in cool colors like pale blues & greens, literally feel warmer when colors like red, golden yellow, brick, rust, burgundy & plum are added.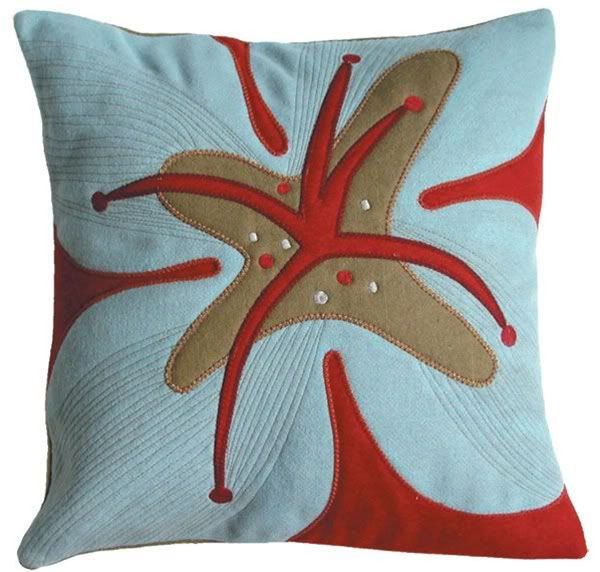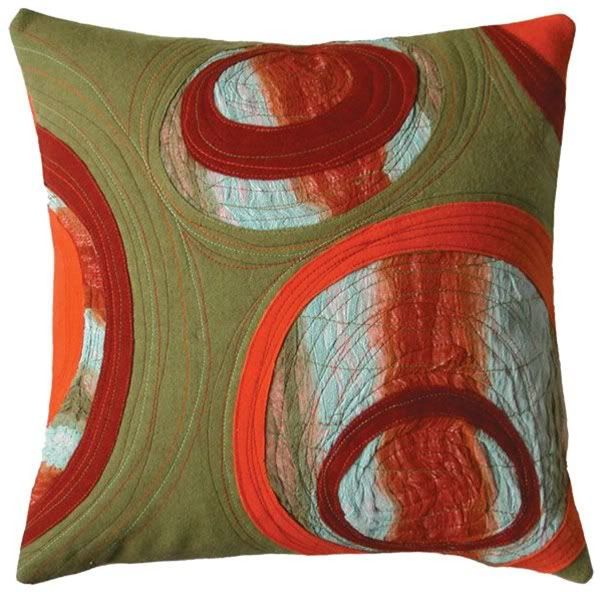 These throw pillows by Koko are a great mix of cool & warm colors. The wool felt fabric is warm to the touch and they are like little works of art to boot!
When I feel goosebumps coming on I reach for a luxurious faux fur throw. This one by PreFurs in Lynx is absolutely amazing! The look of fur is warm and inviting, and on the practical side, it keeps you toasty on the coldest of evenings.
The addition of an area rug in a super deep tufted wool or sheepskin is a great way to add warm texture in a large way and feels great on bare feet. I love this giant multiple sheepskin rug in the top photo from Burke Decor.
No fireplace to light up? No problem. Candles are an easy way to add the primal comfort of fire. Instead of slim tapers, use the larger pillars in pale colors so the fire glows through the wax giving a larger visual impact. If you position your candles near mirrors you'll get reflected light as well, doubling the effect.
If you really want the look of a larger fire though, these new flueless fireplaces by EcoSmart can be used even in condos and apartments. With styles that are free standing or that can be mounted  on a wall, there is a style suitable for any home and you can have one in any room. They burn denatured alcohol, a renewable resource, so they are environmentally friendly.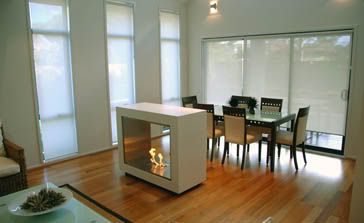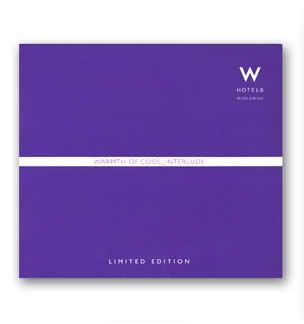 Finally, just for fun, this is my favorite CD to listen to when I'm snuggled up in my faux fur throw with my candles lit drinking a cup of hot mulled cider. And, it just happens to be the inspiration for the title of this article. It's a compilation CD called "Warmth of Cool: Interlude". You can click on the album image to find out where to buy it. Enjoy!
Related Posts:
Perk Up Your Place: The Power of Throw Pillows
Baby It's Cold Outside! Pangaea's Picks: Top Ten Fireplaces
Tags: area rug, Autumn, color, EcoSmart, environmentally friendly, Fireplace, flueless fireplace, interior design portland, Koko, portland interior design, PreFurs, sustainable style, visual warmth
Posted in Cool Stuff, Design Tips, Interior Design, Sustainable style, Uncategorized | 2 Comments »
Wednesday, September 9th, 2009
Interior Design in Portland pretty much always involves making the most of available light and incorporates an appreciation of the beauty of the outdoors. Since sunny days are at a premium, making the most of them by creating an outdoor room will expand your living space and dramatically increase your enjoyment of yard, patio, deck or balcony
Here are my Top 10 Tips for creating the Perfect Outdoor Room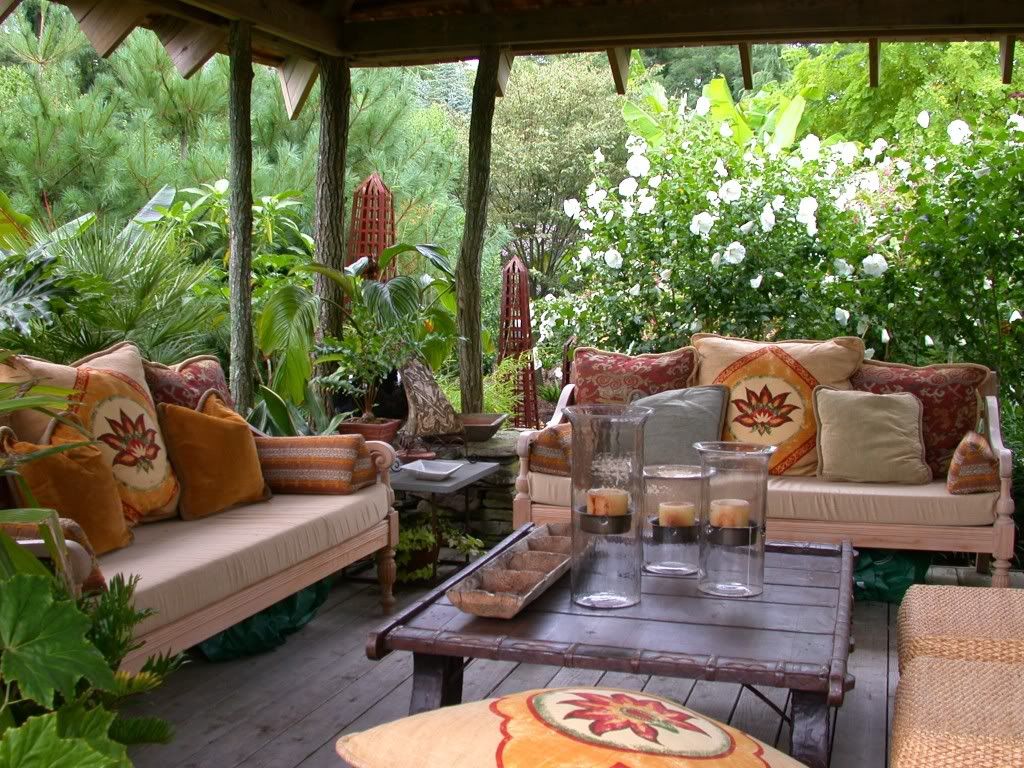 1. Create a furniture grouping for conversation. Just as you do in your living room, put some comfortable seating in an intimate arrangement so friends can sit close and hear each other easily. Provide side tables, a dining table or coffee table to hold drinks & snacks.
2. An outdoor area rug will give the furniture grouping a cozy look and feel nice under bare feet too.
3. If evenings are cool, one of the best additions to your grouping will be a place to have a fire. There is something very primal and comforting about sitting around a fire. You could build in a fireplace, or use a portable fire pit made of steel or copper. There are also beautiful, contemporary propane burning "fire features" that are safe to use on condominium patios, and eliminate the need to have stacks of firewood. If your space is a small condominium balcony with just enough room for a bistro set, consider using either free standing or table models of oil burning lamps to give you a flame that provides more light than candles and won't blow out at the smallest breeze.
4.     Lighting is just as important as it is indoors. If you have a covered space, consider hanging a chandelier.Manufacturers are now making table lamps and floor lamps that are specially made to use outdoors. The soft light of a lamp is much more pleasant than an outdoor flood light! Accent lighting shining on your landscaping will allow you to enjoy the scenery at night too. Don't forget oil lamps and candles for ambience.
5.     Art elevates the look of any space and this is true in your outdoor rooms also. Select pieces that can handle the elements if your space is not completely protected from rain. You can find artwork such as metal wall sculptures or paintings on metal that can be outside. A muralist can even paint directly on an outside wall for your space.
6.     Water features add a lovely visual and relaxing sound. There's a water feature in the right size for you … large or small free-standing fountains, wall hung fountains, and table top models.
7.     Remember to accessorize, just like you would indoors. Candles, and colorfully glazed ceramic pieces add color and interest to the setting.
8.     Defining your room and providing privacy can be very important, especially if your room is visible to neighbors. You can use outdoor fabric drapery panels that can be pulled closed to give privacy. In their open position, they provide color and texture. Free-standing, folding room dividers can be placed wherever you need them and put aside when not in use. Consider creating a wall of wood shutters that can be opened to let breezes through or closed to protect privacy.
9.     Protection from sun and rain makes your room usable in less than perfect weather. Umbrellas, awnings, and gazebos are all common ways to provide shade or shelter from rain. Solar shades can be hung from your shade structure's ceiling and lowered to protect from late afternoon sun. "Shade sails" are those large canvases suspended in the air, stretched on cables attached on at least 3 points. They are a dramatic and sculptural way to shade and define your room. If the right fabric is selected they can protect from rain too!
10. The most important element of an outdoor room? Friends of course! Once you set up your room, invite some friends over, mix up Mojitos or your favorite iced tea and enjoy the last weeks of summer! Use serving trays or a rolling serving cart to make it easy to bring refreshments outdoors.
You may also like:
Serving Up Style: Sustainably Made Serving Trays
Two Cool Ways to Go Green: Sustainable Options for Outdoor Furniture
Tags: Art, awning, Fireplace, fountains, gazebo, Interior Design, Lighting, Outdoor Furniture, portland interior design, rug, shade sail, umbrella, water features
Posted in Art, Design Tips, Fireplace, Interior Design, Lighting, Outdoor Furniture, Seating, Space Planning, Top Ten, Uncategorized | 1 Comment »