Posts Tagged 'home staging portland'
Monday, April 4th, 2011
Okay, I am not going to launch into the misery of the housing market right now. What I will say is that competition is fierce for the sales being made. If you want your house to sell, you absolutely must do all you can to prepare your home to show it at its very best.
So what changes should you make to your property before you sell?
And what should you leave alone?

1. Kitchens: This is not the time to do a major kitchen remodel. You will not get your money out of it and it's too late for you to enjoy the new kitchen. But you can make updates that count and will really appeal to buyers. Paint older wood cabinets that are too old to appeal to buyers looking for contemporary style and too new to appeal to buyers looking for historical properties. 1980′s oak is not vintage and it's never coming back in style! White cabinets are more popular than ever, so painting your cabinets white is almost a no-brainer. If you have brass colored cabinet hardware or the hardware is cheap looking – replace it. Satin nickel or oil rubbed bronze continue to be the most popular and your choice depends on the rest of the kitchen finishes. Only replace the counter top or sink if they are in bad condition or not a neutral color. Remove wallpaper and paint a fresh, current color on the walls.
2. Bathrooms: Again, this is not the time to do a major remodel.. But you should update outdated bathrooms as much as possible. Attractive, up to date lighting fixtures and hardware are relatively easy upgrades that make a big difference. Again — get rid of brass and replace with satin nickel or oil rubbed bronze. It can also be worth it to replace the vanity and sink with a current style if yours is outdated or is in poor condition. Replacing a builder wall-to-wall plate glass mirror with a beautifully framed mirror is another simple and affordable upgrade that appeals to current buyers. Only re-tile the tub surround if the tile is in poor shape or not neutral in color. Remove wallpaper and paint a fresh color on the walls.
3. Flooring: If your carpeting is not a neutral color or it is worn out or stained you need to replace it – period. Do not even THINK about leaving it and offering a carpet allowance. The very sight of a worn, stained, or colored carpet is a deal breaker for buyers. The only buyer interested in a home with a worn, stained or colored carpet is a professional house flipper. They will scoff at your carpet allowance and offer you a low-ball price so low it will take you a week to get your jaw back up off of your worn, stained or colored carpet.
Kitchen Flooring especially takes a beating. It is often a different flooring than the rest of the house, so replacing it can be affordable and go a long way toward making the kitchen feel new and fresh.
4. Entry: Your front door needs to look wonderful! Remove screen or storm doors from your front door. If your door is a beautiful one that is just in need of paint or stain, then freshen it up that way. But if you have a front door that doesn't even look pretty painted, it is worth it to install a new front door. Check out this blog I wrote to see before and after photos that show just how big of an improvement a beautiful front door can make.
New Front Door & Exterior Paint Color Selection: Just Two Changes Make a Huge Difference
5. Paint: Remove wallpaper, and paint any room that has beat up looking paint or that is a color which will not have wide appeal to buyers. It does not matter how tasteful – cheerful – cute – beautiful – vintage – _________ (insert your glowing adjective here) you think your wallpaper is. Having wallpaper — ANY wallpaper — will seriously reduce the percentage of buyers that will consider buying your house.
Is the exterior paint on your house in poor shape or a dated color scheme? Tan with forest green trim? Dark brown with tan trim? White with brown trim? Or perhaps a strong color? Bright yellow? Bright blue? Then you need to paint your exterior also. Exterior paint colors can be tricky to select. A a paint color consultation will help you get it right the first time. When I give exterior paint color consultations I take into consideration any stone or brick on the house, your roof color, and the neighbors' house colors to be sure that yours will look attractive.
For a little help on interior paint colors to select when selling your home check out this blog I wrote.
Paint Color to Sell Your House: It Isn't White!
Tags: Bathroom, color, Design Tips, Flooring, Home Staging, home staging portland, Kitchen, Lighting, paint, portland home staging
Posted in Bathroom, Colors, DIY, Design Dollars, Design Tips, Flooring, Home Staging, Kitchen, Lighting, Mistakes: Avoiding & Fixing, Uncategorized | No Comments »
Thursday, February 25th, 2010
Lately, speaking to many of my home staging clients, I find that the HGTV version of staging has really confused and distorted the idea of what staging is all about in real life. It is NOT about ripping out walls and doing a full kitchen remodel in 2 days. It is NOT all about putting phoofy trays on the bed with a split of champagne and a copy of Gone With the Wind. So what is staging, really? – and why do it? – and how?
Simply put: Home Staging is the thorough preparation of your property within your means and time frame to show it in it's best light and make it appeal to the greatest number of people possible.
Okay, that was accurate, but boring, so here's the more imaginative way of explaining staging.
Imaginatively put: Home Staging is like online dating for houses.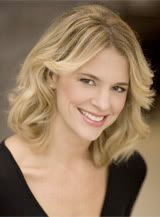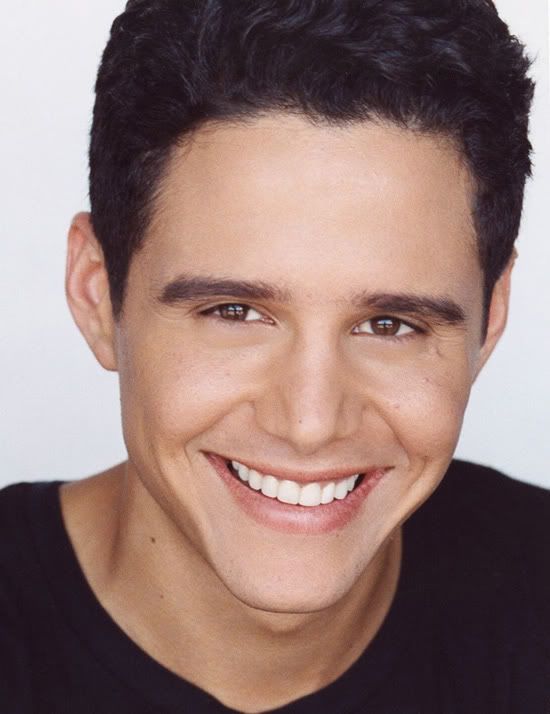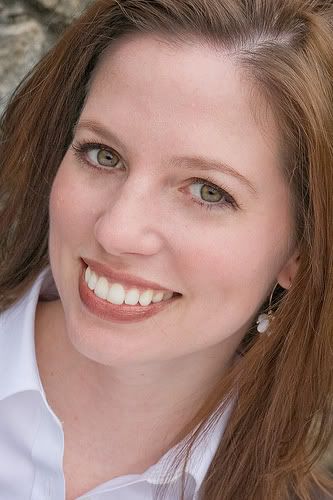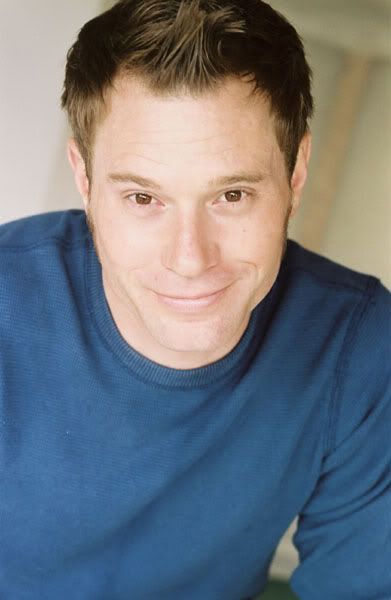 That might sound a little crazy, but it's a better analogy than you might think.
The way people shop for houses has changed drastically in the past few years. Eleven years ago when my husband and I were looking for a home, our broker decided which homes to show us and our first view of them was when we pulled up in front. Fast forward to four years ago, when my husband and I were again looking for a home — I went online to look before ever contacting a broker. I skipped past anything that didn't have several photos that looked great. I sent my broker a list of properties I wanted to see and that's where we went. Any house that only had one photo or had poor photos didn't stand a chance.
So this is where the "online dating" similarity comes in. If you were going to join one of those websites, sure, you could put up a blurry photo taken one day when your hair was a mess, you hadn't shaved or applied make-up (pick your gender) and your shirt had a spaghetti stain down the front — but do you think you'd get any calls? NO! People skip right past the ugly ones. And even if you do show a nice picture of your face, but then when your prospective date meets you in person, they find you wearing a leather fringed vest with flower print, bell-bottom pants from the 80″s — or just as bad, they find you to be completely vacant and without charm — do you think the meeting will last past the first drink? Again, NO!
If you want to get calls, you'll fix yourself up to look your best, and splurge on a professional portrait. That's what will get you the best shot at getting calls in the first place. And on those first dates, you'll want to dress up in the most flattering outfit you can and be your most inviting and charming self. Do that and you have your best shot at finding "the ONE"!
Exactly the same principle for houses! You need to have your home staged beautifully so that it looks it's very best in the photos in the first place. Have a pro take the photos too so that they really stand out from the competition. And once a potential buyer makes the decision to see your property based on the photos, when they arrive, it needs to be in tip-top shape, looking fresh and up to date. Vacant white rooms are completely lacking in any charm!
And just how do you stage the property in the first place? Here are a few of my most popular articles from the past year on home staging.
People will just drive right past if your house doesn't look good on the outside. The changes can be simple but have a lot of impact. The house in this article could use just a bit more landscaping, but look at how much they did with just two changes!
Just Two Changes Make All the Difference
You'll want to have your home freshly painted – but don't go for white walls throughout. It's cold! Read this post to get color ideas.
Paint Color to Sell Your Home: It Isn't White!
People want light and bright homes. Here are some tips about windows.
A Room With a View
Here is a success story about how home staging helped sell this home in ONE DAY!
Success Story: Home Sold In One Day in THIS MARKET! – See How

I hope these articles put you on the path to staging your home beautifully for sale. It can be hard to see your own home through a stranger's eyes though, so if you want help with it, I'm just a phone call away!
Oh, and by the way — NONE of the people in the photos above were on an online dating site. I just liked their headshots, so don't ask me for their phone numbers ;0)
If you want more information about the latest on Hot Design Trends, Trade Secrets, DIY Tips & Design Advice, click on the box below!
Get the Latest On Hot Design Trends, Trade Secrets, DIY Tips & Design Advice

Tags: hgtv, Home Staging, home staging portland, professional photos, professional staging
Posted in Uncategorized | No Comments »
Thursday, December 3rd, 2009
Welcome to the first in a series of tips, advice and secrets that professional Home Stagers use.
Home Staging Tip #1:
Clear Those Windowsills!
I often go into homes that have lofty, vaulted ceilings and lovely high clerestory windows that follow the angled lines of the ceiling … only to see the view of the sky cluttered up with lines of sporting trophies, glass bottles filled with colored water, collections of ceramic tchotchkes … you name it. Then I move to the kitchen and see that windowsills are dotted with tiny potted plants, jars, candles and so on. Bathroom windowsills sprout a tacky little row of roll-on deoderants, lotions & tiny air fresheners. In fact, I have been in homes where it seems that every window in the house has something sitting on the sill, or if not on the sill, then one of those little (or giant) light catchers applied to the window with a rubber suction cup. Oh, yeah! Gorgeous!
I do get the magnetic attraction of the horizontal surface. My husband and I cannot seem to keep any table, counter, or flat railing wider than 4 inches free of objects for a period of 24 hours. But considering how much we want light, I cannot understand this penchant for sitting things on windowsills. Any objects sitting in your windows are going to reduce the light. Little objects in the windows stop your eye, therefore interfering with the view. It is clutter!
I have exactly one exception to the "nothing-on-the-windowsill-rule", and that is a LIVE CAT. No matter how many times you remove a cat from the windowsill, it will sneak right back up there … hopefully knocking all the other little tchotchkes to the floor.
So, be brave … repeat after me … "A windowsill is not a display shelf" … and put all that stuff away or in packing boxes. It may seem empty for a day or two, but soon you'll look at the window and suddenly see …
THE VIEW
Tags: Design Tips, Home Staging, home staging portland, portland home staging, windows
Posted in Design Tips, Home Staging, Uncategorized, windows | No Comments »
Thursday, October 15th, 2009
Portland Home Stager, Pangaea, shares how pricing, elbow grease and home staging got this Portland, Oregon Home SOLD IN ONE DAY to the first person who saw it!
I would just love to take all of the credit for this, but as I have said before, it takes a team to successfully sell a home. With properties languishing on the market for months and months at a time, it seems like a miracle that a home could sell so fast. So, here is what each person did.
The Broker:
    * Counseled the seller regarding the importance of condition and presentation of the home.
    * Expertly assessed the right pricing for the property
    * Referred the seller to the Home Stager
    * Hired a professional photographer to take great photos for the listing
The Home Stager (Me) :
    * Started by asking the broker for any special concerns or negatives about the property – master bedroom not on the main floor was an issue.The bedroom on the main floor looked very crowded & wall color was dark.
    * Scheduled and performed a thorough "Walk & Talk" consultation for the seller with specifics about what needed to be done and why.
    * Empowered the seller to know that she could accomplish everything by prioritizing and showing specific examples to take out any guesswork.
    * Provided additional furnishings / art / accessories and returned to do the final staging.
The Seller:
    * Trusted her professionals and committed to doing everything recommended by her broker and home stager.
    * Rolled up her sleeves and worked hard!
Now here's the success story that shows that all three pieces are what sold this home —
Two weeks prior to going on the market, the broker put out a "pre-listing" notice so people would know it was coming up. She connected with another broker who had a buyer ready to buy! They went to see the house, contract in hand ready to write an offer,
before
the painting and staging work had been done. As soon as the buyer saw that the "master" bedroom was downstairs, they changed their mind and passed on the house.
So, to prepare the home, I had the seller remove clutter & older, unattractive furniture. Also had her paint the kitchen in a warm sand color and paint the cabinets white, plus update the hardware. The main floor bedroom had a futon in it. Because of the arms on the futon, when it was folded down to be a bed, the arms protruded into the space enough to make it very tight and to "scream" that it was a guest room. Although I had recommeded painting a lighter color in the bedroom, time & money made us decide to go with the existing color. The seller's white bedding made the dark walls seem even darker. So I used darker bedding more befitting of a "master" bedroom, and added art & throw pillows that tied in with the green but in lighter shades.
Once the property was staged, professional photos were taken that day and put online asap! An open house was held the next day. According to the broker, the very first person who walked in bought the home. Happy Ending!!
Here are before & after photos for you to enjoy. "After Photos" courtesy of Rachel Weinstein rachelweinstein@comcast.net
Tags: Bedroom, Dining Room, home staging portland, Living Room, portland home staging
Posted in Bedroom, Home Staging, Kitchen, Living Room, Uncategorized | No Comments »