Posts Tagged 'dining chair'
Wednesday, August 29th, 2012
If you love the feeling of being cocooned and protected all the way around, then a porter's chair might be the one for you.  This ideabook has some amazing examples of porter's chairs and great ways to incorporate them into your space.
Tags: Bedroom, chair, comfort, Design Tips, design trends, dining chair, Dining Room, furniture arrangement, Interior Design, Living Room, porter's chair, Seating
Posted in Bedroom, Cool Ideas, Cool Stuff, DIY, Design Tips, Dining Room, Furniture, Home Office, Interior Design, Living Room, Seating, Trends | No Comments »
Tuesday, December 20th, 2011
Men and women often have a difference in taste when it comes to furniture. If you are looking to add feminine style to your room, just use my "3 Cs" — curves, color and cloth — to turn up the feminine flair. Take a look at this for chairs that are all-girl!


Tags: Bedroom, chair, cloth, color, Colors, Design Tips, dining chair, Interior Design, Living Room, Lofts, portland interior design, Seating, upholstery
Posted in Bedroom, Colors, Cool Ideas, Cool Stuff, Design Tips, Dining Room, Furniture, Interior Design, Kitchen, Living Room, Lofts, Shopping, Uncategorized, Upholstery | No Comments »
Monday, November 7th, 2011
Crocodile and Alligator texture isn't just for your fancy shoes and purses anymore! This reptile texture has always been one to catch my eye. Get a little wild and put it on your kitchen backsplash tiles, your chair upholstery, and even … get ready for it … your bathtub!


Tags: backsplash, Bathroom, Design Tips, design trends, dining chair, Dining Room, headboard, interior design portland, Kitchen, Living Room, modern design, ottoman, room divider, texture, tile, upholstery, wall tile, wingback chair
Posted in Bathroom, Cool Ideas, Cool Stuff, Design Tips, Dining Room, Furniture, Interior Design, Kitchen, Living Room, Seating, Trends, Uncategorized, Upholstery | No Comments »
Wednesday, November 2nd, 2011
After shopping the 10 million-plus square feet of High Point Market last week, the soles of my tennis shoes are still smoking! I'm sharing with you my favorite chairs,  everything from updated wingbacks, to traditional dining chairs to uber contemporary swivel chairs! Check out these hot designs from Vanguard, Hickory Chair, American Leather and more!


Tags: American Leather, arm chair, Bernhard, Bolier, chair, Copeland Furniture, dining chair, Dorya, High Point Market, Interior Design, Modloft, Star International, swivel chair, Tara Shaw Maison, Taylor King, traditional chairs, traditional design, upholstery, Vanguard
Posted in Dining Room, Furniture, Interior Design, Living Room, Seating, Top Ten, Trends, Uncategorized, Upholstery | No Comments »
Thursday, August 25th, 2011
If you have been struggling with decorating your home and just don't seem to be getting the room right, chances are you've made one — or two, or seven — of the top ten decorating mistakes. Check out these great examples of rooms that have successfully dealt with these common design issues. This is just half of the list, so if you don't see your particular issue, read Part ll for the second half of the list. The link is below the photo.
Navigate through the photos by clicking on the little dots under the photo, or click on the text under the photo to open the full Ideabook, complete with other readers' comments. See what others have to say on the topic.


Click here for Part ll of Getting the Room Right: Avoid the Top 10 Decorating Mistakes

Tags: accent lighting, curtains, dining chair, Dining Room, drapery, fabric, furniture arrangement, Lighting, Space Planning, task lighting, Window Treatments
Posted in Design Tips, Dining Room, Furniture, Interior Design, Lighting, Living Room, Mistakes: Avoiding & Fixing, Seating, Space Planning, Top Ten, Uncategorized, Window Treatments, windows | No Comments »
Tuesday, June 1st, 2010
Are you tired of your furniture? Is it boring?
Ho-hum?
Vanilla?
White bread?
Do you see the same styles at Costco?
When you shop for new pieces do you end up with safe, predictable and brown or beige?
Then maybe what you need are Pangaea's Picks to add some sizzle!
These chairs have as many voluptuous curves and shapely legs as a Victoria's Secret catalog. But if  lean, strong,  masculine lines are what you want, there are a couple chairs in here that would look right at home with Kellen Lutz – Calvin Klein's new male underwear model.
Here are Pangaea's Picks: Top Ten Sexy Chairs
1. Cherner Chair Barstool in Red Gum Wood

2. Maison Ventury Paris – Divine Collection Millesime 2010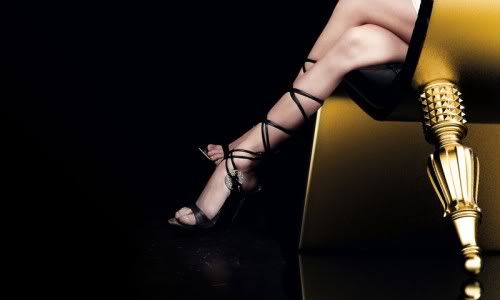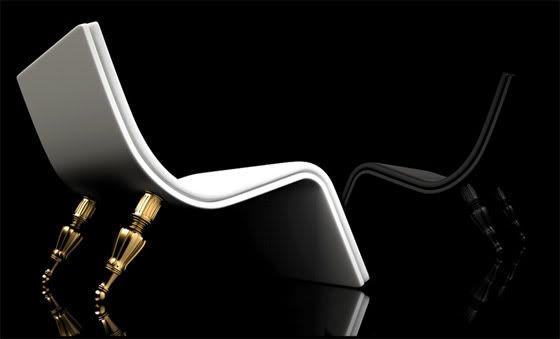 3. Perillo Lounge Chair for Zuco
5.  Ziliani Furniture Collection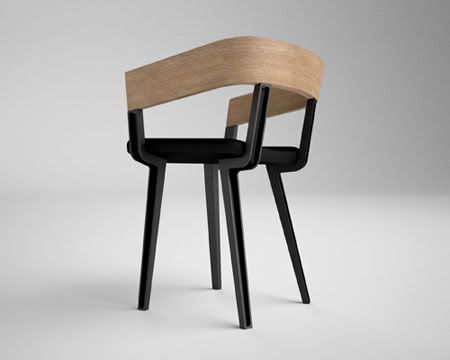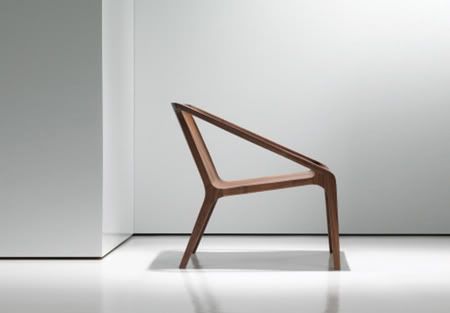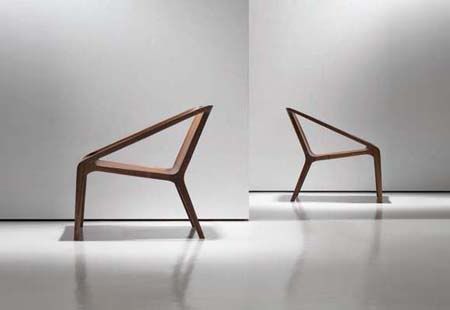 8. Christopher Guy "Chris – X" Dining Chair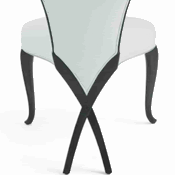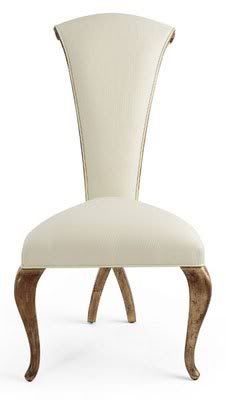 A little ho-hum in plain ivory, but it sizzles in hot pink!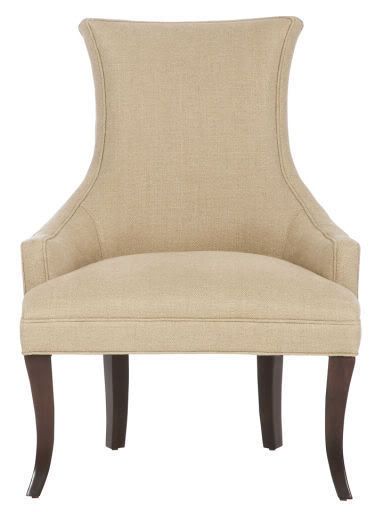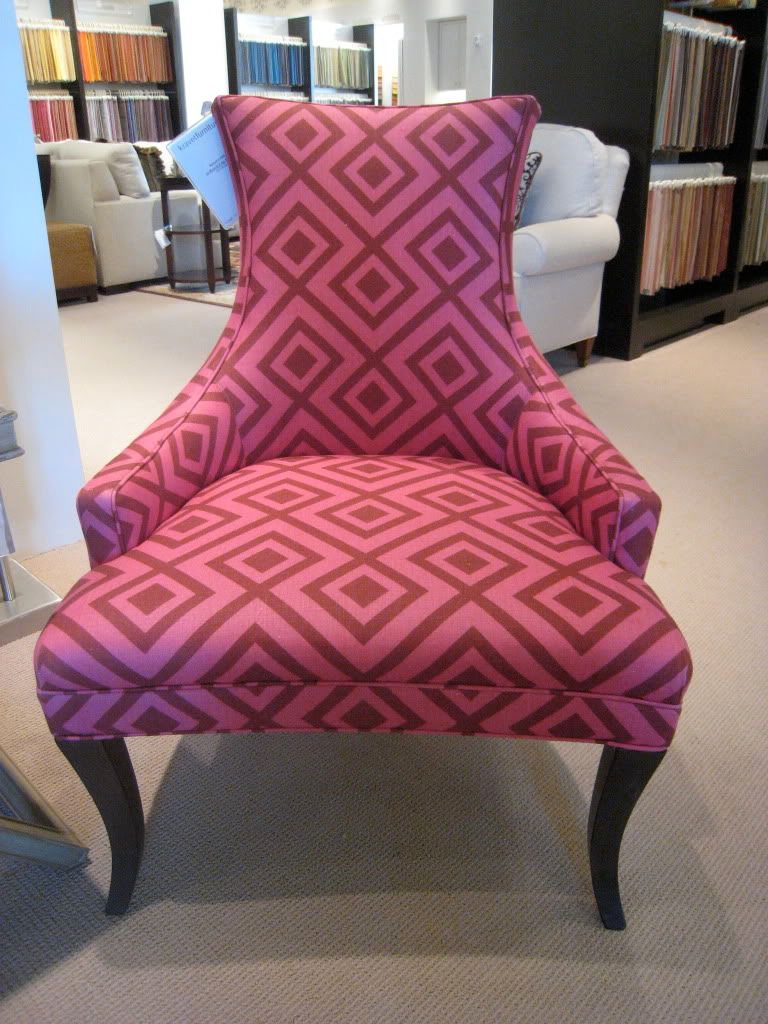 Related Posts:
A Rainbow of Cutting Edge Seating Options

Baby It's Cold Outside: Pangaea's Picks – Top Ten Fireplaces
Tags: Ad Hoc Chair, barstool, Bernhardt design, chair, Cherner, Chris X, Christopher Guy, Dania, dining chair, Divine Lounge, Jamie McClellan, Jean-Marie Massaud, Kravet, loft chair, Maison Ventury Paris, Odin chair, Perillo Lounge, pink, Seating, sexy, sleek, Turin chair, Viccarbe, Ziliani, Zuco
Posted in Cool Stuff, Dining Room, Furniture, Interior Design, Living Room, Seating, Top Ten, Uncategorized | 1 Comment »
Saturday, November 28th, 2009
Cutting edge design is bringing all the colors of the rainbow to interior spaces in unique ways. The trend in new furniture designs coming our way uses state of the art technology and creative thinking to give us interior options never before seen.
Mood Chair:
The Mood Chair by Aether & Hemera, visual artists in the UK, incorporates sensors that react to the colors in the immediate surroundings. The fusion of light and color creates a dynamic and ever-changing mood.
Here's what Aether & Hemera have to say about the idea on their website: "Responsive installations can complement the architectural space: the idea is that digital interactive fixtures will contribute to create an innovative and high-quality environment responding to the behaviour of its users by visually expressing the activities surrounding them."
Personally, I love color so much and change my preferences so often, that I can imagine whole walls that can change color like this. Wouldn't it be nice if we never had to paint a wall again, but could just walk in wearing our favorite color?
Side Stacking Rainbow Chairs:
Traditionally when you got stacking chairs, they all stacked one atop another until you got a tall pile of chairs which was compact, but not useful while stacked. Danish designer Christian Flindt has a better idea for stackable seating. His Rainbow Side Stacking chairs fit into each other's sides and when several are stacked together, not only are they compact, but they are still usable as a bench. Made in an array of semi-translucent colors they appear like a rainbow when put together. The molded plastic chairs can be used indoors or outside.
Cappellini Rainbow Chair by Patrick Norguet:
You'll be sitting pretty in your dining room, but this acrylic dining chair will set you back about $13,000 … yes, that's per chair. Designed by Patrick Norguet, manufactured by Cappellini and included in the collection of the New York Museum of Modern Art, this deceptively simple looking side chair is made by fusing multiple colored acrylic plates together using ultrasound technology. One can only hope that someday, like most technology, it will eventually become more affordable. If you just can't wait to have the latest in dining chairs, and you have plenty of discretionary income, you can purchase these through Europe by Net or Unica Home.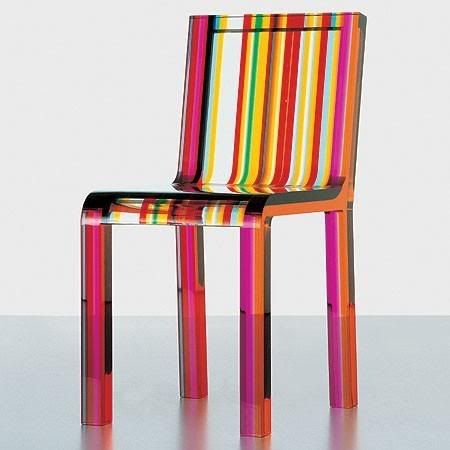 For more of the latest design ideas, do it yourself advice, and designer's trade secrets, subscribe to my monthly email design tips.

Tags: Aether & Hemera, cappellini, Christian Flindt, Colors, dining chair, Dining Room, Europe by Net, furniture design, interior design portland, modern design, MOMA, Museum of Modern Art, Patrick Norguet, Seating, Trends, Unica Home
Posted in Colors, Cool Ideas, Cool Stuff, Dining Room, Interior Design, Outdoor Furniture, Seating, Trends, Uncategorized | No Comments »