Archive for the 'Sustainable style' Category
Friday, July 16th, 2010
I read a lot of blogs. Most of them are Interior Design blogs, but some of them are on other topics of interest to me. One of the blogs I like is called The Calm Space and the topics are about Happiness and Serenity. Yesterday the writer, Vitania M. Liscio posted an article that is all about using what you already have to redecorate your home and freshen it up. It fit my sentiments exactly! After all, my work in Interior Design is really all about helping my clients be more happy with their homes.  It isn't all about buying new stuff (although that is fun!). But if the things you already have can be arranged, changed and displayed to improve the feel of your home, then that's a great way to get started on making your surroundings the best they can be. Plus, she gives great tips, so I thought I would share it with you.
Happiness is Wanting What You've Got!
~~photo is of one of my paintings displayed in a penthouse I staged~~
So, how do I redecorate my own home with what I've already got? Well, I enjoy painting as a hobby, plus I buy a lot of inexpensive and colorful art for my work in home staging. When I need a change, I rotate my art, bringing out pieces I haven't seen in awhile and putting others away.  It is an easy way to change the whole look and color palette of my home without having to buy anything new.
Interior Designers usually refer to this rearranging and re-purposing of your furniture, art and accessories as "Re-Design" and it's one of the services I offer. One great bonus is that this is a very sustainable way to redecorate because you don't have to find a place to get rid of your older things. It's also a thrifty way to allocate your design dollars.
Do you love the idea of re-designing your rooms with what you have, but just can't imagine where to start? After living with your belongings in one arrangement for so long, it can be tough to imagine them any other way. A fresh pair of eyes can be very helpful. If you'd like help with re-designing your space, pick up the phone and give me a call. I'd love to help! 503.816.4394
Tags: decorate, Interior Design, redecorate, redesign, the calm space, Vitania M. Liscio
Posted in Art, Cool Ideas, DIY, Design Dollars, Design Tips, Fireplace, Home Staging, Interior Design, Sustainable style, redesign | 1 Comment »
Friday, July 2nd, 2010
Today in the news there's something GOOD for a change! Oregon has a new law and program to help recycle leftover paint. Read the full article on the new Paint Stewardship Law here.
I know that after painting rooms I always end up with paint left over. And I love to change paint colors in my house every so often because it's such an easy way to change the look. So all that paint adds up. Here's a great tip on the best way to properly store paint for later use (from the article).
Place plastic wrap on the tops of paint cans before fitting lids on snugly, and store upside down at a moderate temperature.
It's great to have touch-up paint for the occasional dings we get in our walls. But once you change colors in your house and no longer need the old color on hand, it's great that you now have a much easier way to get your paint into a recycling center.
This is also good news if you've ever bought a gallon of paint and begun painting – only to realize you really blew it on the color! Now you have a whole gallon of paint you won't be using! Of course, this wouldn't be happening to you if you had hired me to give you the best paint color consultation you'll ever have!
And when you are choosing your paint in the first place – be sure to ask for zero VOC paint. I'm using a Benjamin Moore low VOC paint for my kitchen cabinets in my current project. Almost all of the paint brands now have a zero VOC option. Just ask!
You may also like:
Painting Kitchen Cabinets: What Color Would You Choose?
Paint Color To Sell Your Home: It Isn't White!
Tags: Benjamin Moore, color, color consultation, paint color, recycling, sustainable style
Posted in Colors, DIY, Interior Design, Mistakes: Avoiding & Fixing, Sustainable style, Trends | No Comments »
Friday, March 26th, 2010
Portland Interior Designer Shares: Where to Shop In The Pearl District – PH Reed
(Photo of Dellarobbia Grant Seating Group, via PH Reed Furniture Store in Portland Pearl District)

In my work as a Portland Interior Designer, shopping in the Pearl District is one of my favorite job duties. I specialize in modern interior design emphasizing warmth, comfort, and sustainable options in home decor. Portland's Pearl District is home to some great furniture and accessory stores and also wonderful art galleries showcasing both local and national artists.
Some of my clients choose to work with an interior designer so that they can gain the access I have to shopping at "To The Trade Only" stores. But I also have many clients who are trying to keep costs down by hiring me to help them develop a decorating plan and then doing the shopping themselves. Then they bring me back again to help them decide on the best pieces once they've seen what options are out there. So, I thought I would help you along by sharing my very favorite retail furniture, accessory and lighting stores in Portland's Pearl District.
When I first came to Portland, Oregon over 4 years ago to see if I would like to live here, I spent some time checking out the Pearl District Furniture Stores to see what was available. I immediately fell in love with PH Reed on the corner of NW 11th & Glisan. I was blown away by the great selection of contemporary furnishings, accessories and lighting. When I finally moved into Portland, I purchased my platform bed, dresser and nightstands here. To this day, it is still one of my favorite sources for interior design inspiration in the Pearl District. The store is laid out in room vignettes that are packed with great modern decorating ideas. One thing that I think is cool – but you would never know just by looking at the showroom – is that the store is divided into one half with more affordable brands and the other half with higher end brands like Dellarobbia. Since they have carefully curated their collection of beautifully designed furniture lines, you would think it was all high-end. But don't let the high class look keep you standing on the sidewalk. Go on in. You'll find great design to be more affordable than you might have expected.
If you are looking for sustainably made furniture in the Pearl District, be sure to look at PH Reed's Creative Elegance Furniture – a member of the Sustainable Furniture Council. The environmentally friendly manufacturing processes and fresh, contemporary designs are a winning combination.
I help busy professionals create comfortable and contemporary spaces so they can relax and enjoy their homes. If you would like help coming up with a decorating plan and help in making your selections so that the end result is a space that looks fabulous, call me today to schedule a consultation! 503.816.4394
Get the Latest On Hot Design Trends, Trade Secrets, DIY Tips & Design Advice
Click Here To Receive Your Free Ezine!!
Tags: accessories, contemporary furniture, Creative Elegance, decorating, Dellarobbia, design advice, design trends, DIY, Furniture, Interior Design, Lighting, modern furniture, Pearl District, PH Reed, retail furniture, Shopping, sustainable design
Posted in DIY, Design Dollars, Design Tips, Furniture, Interior Design, Pearl District, Shopping, Sustainable style, Uncategorized | No Comments »
Thursday, December 3rd, 2009
During the holidays, if you are the type who loves to entertain, serve up your refreshments on sustainable and stylish serving trays. Whether you use serving trays to place on an ottoman in your living room in lieu of a coffee table, or you want a convenient way to get your hors d'oeuvres (yes, I had to look up the spelling) from the kitchen to your dining table or buffet, these trays will make a design statement while being kind to the environment. I hope you see one that will work with your decor. I'm a fanatic about detail and color coordination, so I have different trays to complement my color palette and design style for the living room, family room, dining room and my bedroom. One of my personal indulgences is to have coffee in bed every morning. It's enticing to have a beautifully set tray and an inexpensive way to add a little elegance and style to your entertaining.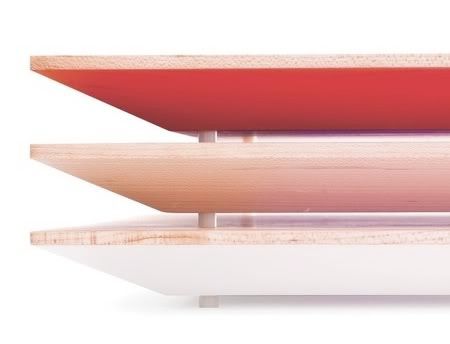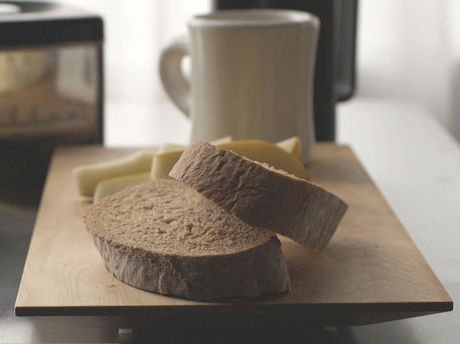 This first tray will complement even the most minimal modern decor. The Enos serving tray produced by Staach is hand made in the USA out of solid maple from domestic wood from certified sources . The bottom is lacquered in clear, white or red and the top is finished with food safe mineral oil. I think it is destined to be a classic design icon. Found at 2modern.com.
The Ibride Tray is made from reclaimed wood and totally rocks in an eclectic decor. Hang this up on your wall as art in between use. Found at Clio-Home.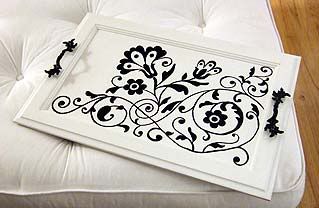 And for you DIY types, here's a fun project. Find an old cupboard door and use paint, handles and a little creativity to make your own serving tray in any color or style you like. This one is from Craftynest.  It would be very fun to do a collage on one of these if you don't have painting skills. A great way to recycle and re-purpose. Remember to use zero VOC paints, adhesives and finishes.

Tags: 2modern, Art, color, Dining Room, DIY, do it yourself, entertaining, environmentally friendly, green design, modern design, portland interior design, serving tray, sustainable, sustainable materials, sustainable style
Posted in Art, Bedroom, Cool Ideas, Cool Stuff, DIY, Dining Room, Kitchen, Living Room, Sustainable style, Uncategorized | No Comments »
Friday, November 13th, 2009
Actually I am talking about two sensational surfaces here. One is the store: Surface, located at 1235 SE Grand Ave., Portland, OR 97214. The other is Kerlite Porcelain Tile. I'm always on the lookout for cool looking, new and innovative materials to inspire great design ideas for interiors, so I was delighted to be invited to a new product party held at Surface last week. They have some amazing new products for flooring, backsplashes, countertops & walls, and also an intriguing material that can be used in place of glass in cabinet doors, interior sliding doors as well as other unique applications. Rather than cram all this great stuff into one long post, I'm splitting it up, so keep your eye open for "part 2″ and so on.
First I'd like to tell you a little about my experience with the store. Surface is a truly unique finish materials boutique. I recently worked with them to help one of my clients select flooring, countertop and backsplash materials. My sales person was David Horn. His professionalism, helpfulness with my client and expert product knowledge was all first rate. The staff members are all very respectful of the designer/client relationship and will help you as much or as little as you want. The showroom has a warm and comfortable ambiance with nice big work tables to lay out and compare all your possible choices. Enormous windows give you great natural light so you can really see the colors and textures. If you like a little privacy, they also have a separate conference room where designer and client can really brainstorm uninterrupted.
For my last client, I went in alone to preview their selections, then when I knew I was coming in with my client, I phoned ahead and David had all the selections pulled out and arranged on a work table for us when we arrived. Their vast selection is encased in big rolling carts so not everything is on view at once. Initially, I thought this would make it harder to view products, but after being in there with a client, I really appreciated that this display system kept us from going into overwhelm or being distracted with too many choices.
Kerlite:
This product is an ultra-thin – just 3 mm -  super strong, porcelain tile that comes in seven sizes, including huge sheets. You can use it on floors or walls, but here is the very cool thing — you can put it right over existing materials including old tile or even linoleum without having to take out the old material. This is true even going over textured floor tiles.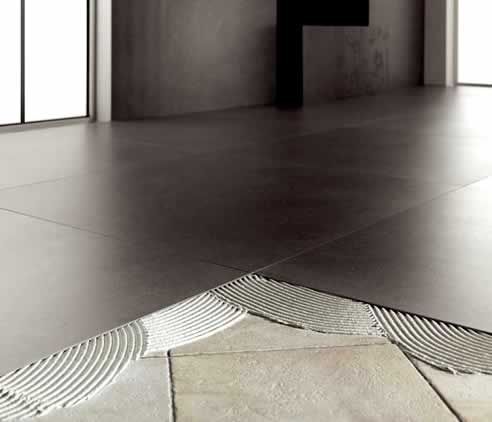 Available in 26 colors and 3 finishes, my favorite is the tone-on-tone floral pattern. The photos of the bathrooms and living room are from the manufacturer's website and they show the use of the huge sheet sizes to minimize grout lines. It's also perfect for great kitchen design applications such as backsplash walls.  Kerlite is even frost proof so it can be installed outdoors. I'm told that this product has even been installed as siding on a home exterior. I'd love to see that.
In keeping with my desire to find sustainably made options for my clients, according to Coto d'Este, Kerlite ceramic tiling material is "obtained from natural and carefully selected raw materials, such as light clays and pure feldspars," and "firing is carried out in electric kilns without any release of polluting fumes." With seemingly endless uses in both interior decor and exterior design applications, it is a product worth checking out. As porcelain tile goes, this is rather high-end, retailing around $12 per square foot. But for the amazing flexibility and lack of demo work, it could be a great idea for your next design project.
For more great monthly design ideas delivered to your email box be sure to sign up using the box below.

Tags: backsplash, Bathroom, design idea, Flooring, Interior Design, Kerlite, Kitchen, Living Room, porcelain tile, Surface, sustainable, sustainable materials, tile, wall tile
Posted in Bathroom, Cool Stuff, Design Tips, Fireplace, Flooring, Interior Design, Kitchen, Living Room, Sustainable style, Uncategorized | No Comments »
Monday, October 26th, 2009
As the rain has started to come down in sheets and the nights have turned COLD, my fireplace has been put into use in a big way. Many years ago, urban living in lofts, condos and apartments meant living without a fireplace. But technology has changed all of that. One potential client who recently contacted me said his one concession in buying a condo in the John Ross Condomiums in the South Waterfront district was to forego a fireplace — but we have a solution for him. Another client in The Wyatt high rise apartments in the Pearl District had a fireplace listed as one of her first items to add to her decor. I was also in the 937 Condominiums in the Pearl District last week and felt sad that for almost half a million dollars, you end up with no fireplace! So, this post is for you! Whether you have a condo in the Pearl or South Waterfront, or a house where there is no built-in fireplace, with today's technology, there is now a fireplace for everyone, every room, and just about every budget!
*
Pangaea's Picks: Top Ten Fireplaces:
1.  Harry Leenders – Hands down, my fave for a suspended, rotating fireplace. Love the sleek lines.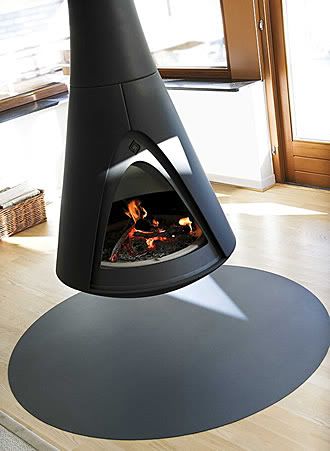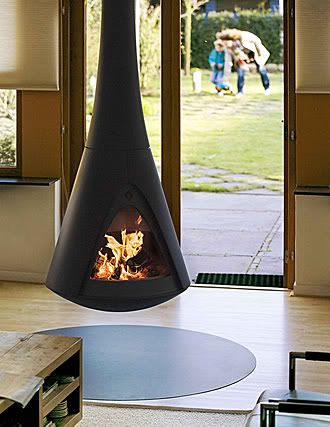 *
2.  EcoSmart's Denatured Ethanol burning fireplaces can be set into a built in display or they have many free-standing styles. Environmentally friendly and renewable fuel is a plus.
*


*
3. This Eurofocus has nice clean lines and is angled to look great in a corner.
*

*
4. Rais is just simple and lovely.
*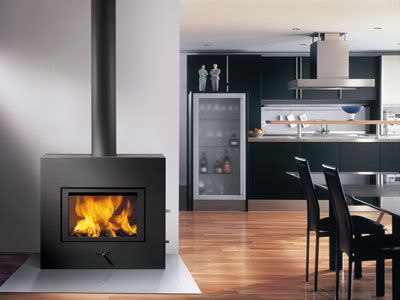 *

5. What top ten list would be complete without the modern classic Fireorb?
*

*
6. Schulte Design has inset this little beauty into a modern coffee table. Open to use the fire and push the two sides together to conceal it and just use the coffee table. Brilliant!
*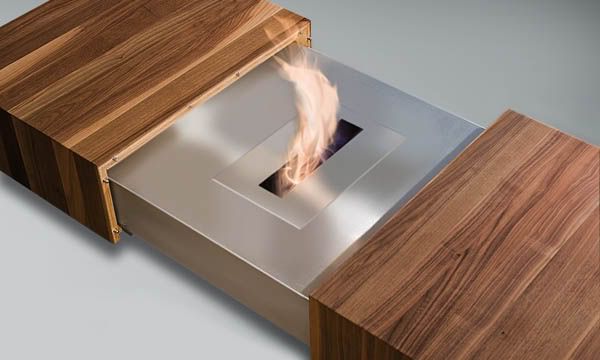 *
7. Sparkfires has this wonderful 6 foot long Ribbon Fire. It really makes a great statement in a big room.
*


*
8. Of all the wall hung, ventless, flueless fireplaces, I love this one by Superior Fires called Scandium.
*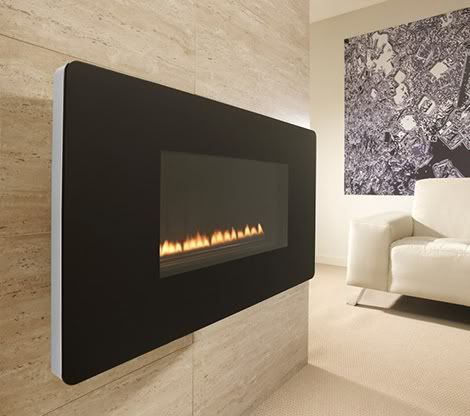 *
9. This is probably the most unique style I've seen for free standing ventless, flueless fireplaces. It's minimal and beautiful. Wonder if I can just roll it along with me wherever I go?
*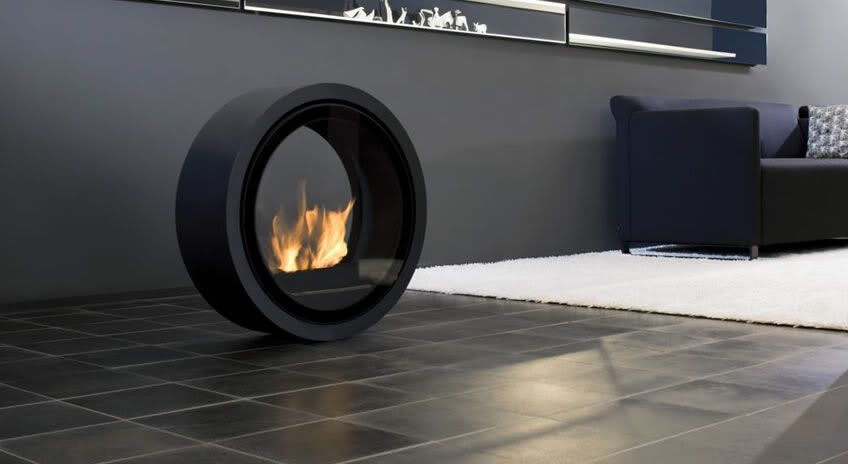 *
10. I love fireplaces that incorporate a place to store the firewood. What a great idea! This Wittus Cubic wood burning stove stores plenty of wood and is large enough to feel like a built-in architectural feature.
*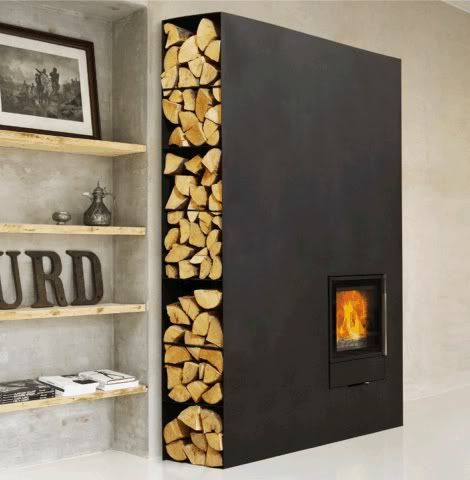 *
1   Harry Leenders Suspended, Rotating Fireplace
2   EcoSmart Denatured Ethanol Burning Fireplace
3   Eurofocus Angled Corner Fireplace
4   Rais
5   Fireorb
6   Schulte Design Fire Furniture
7   Sparkfires Fire Ribbon
8   Superior Fires Scandium Wall Hung Fireplace
9   Conmoto Roll Fire
10  Wittus Cubic Fireplace
Related Posts:
The Warmth of Cool: Adding Visual Warmth With Accessories

Tags: 937 Condominiums, denatured ethanol, environmentally friendly, Fireplace, flueless fireplace, John Ross Condominiums, Pearl District, penthouse, South Waterfront District, sustainable style, The Wyatt, Top Ten, ventless fireplace, wood burning stove
Posted in Cool Stuff, Design Tips, Fireplace, Interior Design, Pearl District, South Waterfront, Sustainable style, Top Ten, Uncategorized | No Comments »
Saturday, October 10th, 2009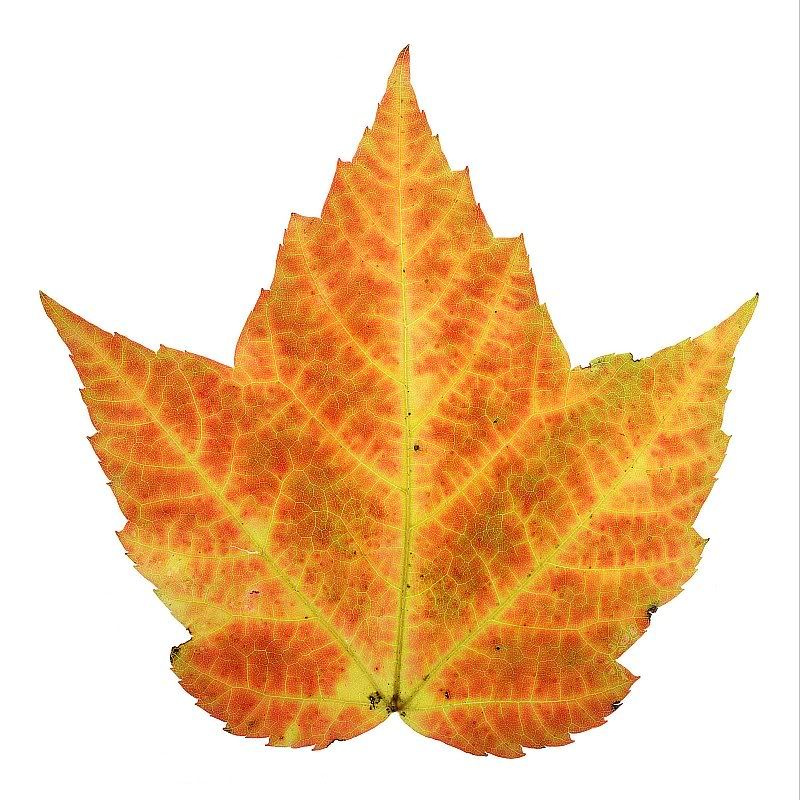 Although I am looking at a bright blue, sunny sky as I write this … I am eyeing the rapidly rising pile of leaves on my deck that tell me gray skies and cooler weather are coming up fast. Brrrrrr! Soon we will be looking for ways to be warmer. Lighting the fireplace is the first thing that pops into my mind, and I suppose I could rake those leaves to warm myself up. But there are plenty of easy ways to turn up the heat without ….. well ……… actually turning up the heat! Adding elements to your home that provide "visual warmth" can make you feel warmer  without ever striking a match.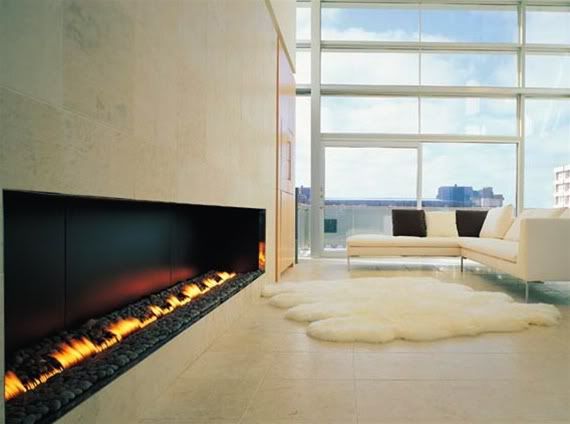 photo courtesy of Burke Decor
Here are Portland Interior Designer, Pangaea's tips for some very cool ways to add warmth to any space without touching your thermostat:
Colors are referred to as "cool" or "warm" for a reason. All white rooms, or rooms that are decorated in cool colors like pale blues & greens, literally feel warmer when colors like red, golden yellow, brick, rust, burgundy & plum are added.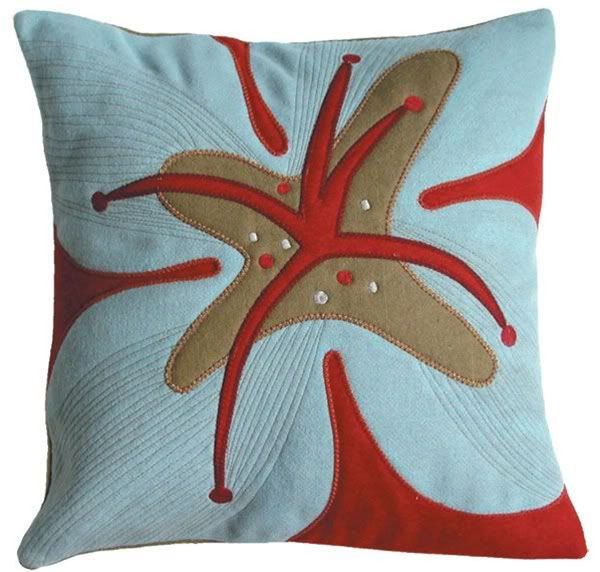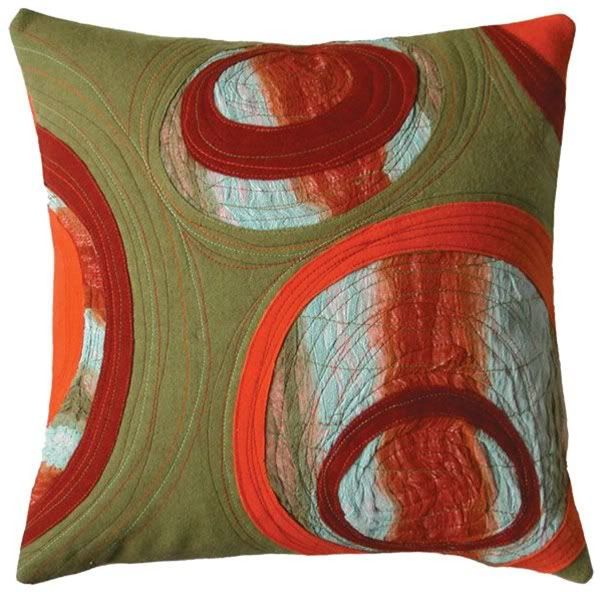 These throw pillows by Koko are a great mix of cool & warm colors. The wool felt fabric is warm to the touch and they are like little works of art to boot!
When I feel goosebumps coming on I reach for a luxurious faux fur throw. This one by PreFurs in Lynx is absolutely amazing! The look of fur is warm and inviting, and on the practical side, it keeps you toasty on the coldest of evenings.
The addition of an area rug in a super deep tufted wool or sheepskin is a great way to add warm texture in a large way and feels great on bare feet. I love this giant multiple sheepskin rug in the top photo from Burke Decor.
No fireplace to light up? No problem. Candles are an easy way to add the primal comfort of fire. Instead of slim tapers, use the larger pillars in pale colors so the fire glows through the wax giving a larger visual impact. If you position your candles near mirrors you'll get reflected light as well, doubling the effect.
If you really want the look of a larger fire though, these new flueless fireplaces by EcoSmart can be used even in condos and apartments. With styles that are free standing or that can be mounted  on a wall, there is a style suitable for any home and you can have one in any room. They burn denatured alcohol, a renewable resource, so they are environmentally friendly.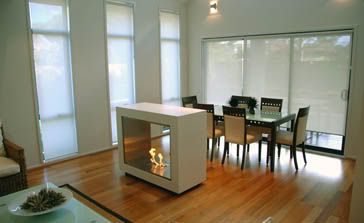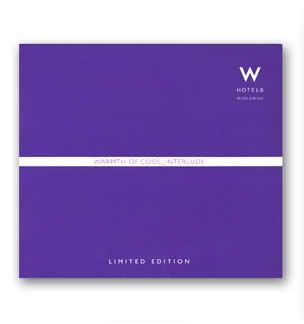 Finally, just for fun, this is my favorite CD to listen to when I'm snuggled up in my faux fur throw with my candles lit drinking a cup of hot mulled cider. And, it just happens to be the inspiration for the title of this article. It's a compilation CD called "Warmth of Cool: Interlude". You can click on the album image to find out where to buy it. Enjoy!
Related Posts:
Perk Up Your Place: The Power of Throw Pillows
Baby It's Cold Outside! Pangaea's Picks: Top Ten Fireplaces
Tags: area rug, Autumn, color, EcoSmart, environmentally friendly, Fireplace, flueless fireplace, interior design portland, Koko, portland interior design, PreFurs, sustainable style, visual warmth
Posted in Cool Stuff, Design Tips, Interior Design, Sustainable style, Uncategorized | 2 Comments »
Saturday, August 29th, 2009
For decades, when you got ready to sell your house, the conventional wisdom was to paint all the walls back to white. But that is SO yesterday!  White …. the color of snow & ice … does absolutely nothing to warm up a house. It doesn't highlight architectural features and it doesn't enhance the colors of your wood, granite or other finishes. To sell your property today, it's best to use soft warm decorator colors that are current. That way they not only look beautiful in the home, but will go with the existing furnishings of your prospective buyers and remind them of the beautiful new furnishings and colors they have been eyeing at the stores in anticipation of their new home.
A professional paint color consultation will help you paint out the colors that turn buyers off and select ones that appeal to them.
Accent Walls: Do you know which walls should be accented? Where should the accent color start and stop? An accent wall can create or enhance a focal point or it can highlight architectural interest. It might be the wall with the fireplace, built in shelving, or the wall that soars up two stories. Selecting the wrong wall for your accent can pull focus away from important features of your house or even make a room feel unbalanced, which most people sense as a vague feeling of discomfort in the room, even if they can't put their finger on why it feels that way.
Red Walls: I'm afraid that the news here is you need to paint those out! Although many people like to paint dining rooms red, and I see them all the time, red walls stop most buyers in their tracks. Any broker will tell you … well, they'll tell you if they aren't afraid of losing your listing by offending you … that they get negative feedback when showing properties that have bold red walls of any shade. Red is a tough sell. Why leave something in your home that has the potential to turn off so many people? When I stage a home, I can mitigate some of that impact through the use of art and accessories … but doing both the painting and the staging will give you the most attractive results.
The same goes for any bright, bold or "too deep" colors. If the color names "sunny yellow" "hunter green" "peach" "federal blue" "maroon" or "burgundy" can be used to describe any of your rooms, then a paint color consultation is in your future.
Even though guests in your home over the years "always say they love my: bright yellow kitchen, red dining room, hunter green family room, _________" (fill in the blank with your personal boldly colored room) don't fool yourself into thinking that means the colors can stay. The problem here is that when guests come over they aren't thinking of living in your house! I, too, would have to paint out my own beloved accent walls if I put my house on the market. So, don't take it personally, it has nothing to do with having good or bad taste. It's all about wide appeal.
The "Right" Colors: If I could tell you here the exact colors to use, I would do it … but it isn't that simple. When I choose paint colors for a property going on the market, I look at the wood tones in floors, cabinetry, doors & moldings, and also consider any finishes such as granite colors, fireplace stones, carpeting, tiles, amount of light and exterior house colors as well. The colors of the house should flow from the outside to the inside and the colors in all rooms should work well enough together (not change radically) so that as you walk through the property, you always feel you are in the same house.
Colors that are soft and a little "smoky" or "creamy" work better than very pure colors. Think of colors like toast – caramel – taupe – sage & muted water colors.
Finishes: The right finish – satin – eggshell – flat – will make a difference too. In general flat, or matte finishes are very forgiving if your walls are not in perfect condition. They also look the most "true" to color because they don't reflect a lot of light. Satin or eggshell finish paints have a little more of a sheen to them. They show imperfections in the walls so you need to prep your walls more carefully. They are very good for kitchen & baths where the walls may need to be cleaned more often. Use semi-gloss for moldings. High Gloss paint is generally best for painting cabinetry.
Sustainable: Remember to select paints that are "Green" — no I don't mean the color! There's just no good reason not to use paints with zero or low VOC's. They are readily available and only run about $5 more per gallon than the ones with the nasty chemicals. Your prospective buyers will be happy that they don't smell your new paint, and most of them will consider it a positive point about your property. Devine Color and Yolo Colorhouse are two locally produced, eco-friendly paint lines and I recommend them both! The paint color samples at the top of this post are from Devine Color. Both brands are sold at Powell Paint Center in Portland.
If you are in the Portland area and are getting ready to sell, call for your professional paint color consultation! Or, if you just want to freshen up your home, then a paint color consultation can help you select the right colors for your personal taste and style. Call today at 503.816.4394

Tags: color, Devine Paint, Home Staging, paint, Powell Paint Center, staging tips, Yolo
Posted in Colors, Design Tips, Home Staging, Sustainable style, Uncategorized | No Comments »
Friday, August 28th, 2009
Portland Interior Designer, Pangaea, shares tips on choosing sustainable wood flooring for your home.
Whether you love the rich reds of mahogany and cherry, the pale brightness of maple, hickory and birch, or the deep and dark loveliness of walnut, there is a wood floor for you!
        photos courtesy of US Floors
Yesterday I attended the monthly meeting of the Interior Design Society, Portland chapter. We were hosted by Tualatin's Treadline Construction, specializing in hardwood flooring. I'd like to share just a few tips on choosing hardwood flooring and some very nice sustainable options.
1. The color, grain, size of planks, and character of wood can set the tone for the look of your home just as effectively as your furnishings. So, choose a look that will work with the style of your home's architecture and furnishings. Wide planks of reclaimed wood with the patina of years of use fit beautifully in a casual style, traditional home. In a contemporary space, I love the look of narrow strips of palest birch or maple, or the deepest color of "ebonized" ash. Rich mahogany or cherry seem to evoke a feel of rich elegance. 
               photos courtesy of Stone River Hardwoods
  2. Select wood not only by it's color and grain, but by the area and use for which it is intended. All trees are not created equal. Some are much harder than others. If you have a high traffic area, children or pets, you'll be better off with a wood which has a higher rating for "hardness". They will all scratch & scuff with enough abuse … high heels and dog's claws are no friends of wood …  but the harder the wood, the better it will hold up. Brazilian Cherry is one of the hardest woods which is readily available in flooring. The experts at Treadline have a chart that compares all the types of wood and can give great advice on the most suitable wood for your application.
3. Wood is generally considered to be a "green" option because it is renewable. To be sustainable though, be sure the wood you are buying is certified as being sustainably harvested. There are a number of certifications out there, but at the moment, the only one that will get you LEED points (Leadership in Energy and Environmental Design) is the FSC (Forest Stewardship Council) certification. Other sustainable practices include harvesting dead or dying trees, sunken logs, or using reclaimed or recycled wood from old buildings.
A couple of particularly notable options in sustainable wood flooring are:
Cork:  Cork flooring is made by taking bark from trees without killing the tree. The bark grows back and can be harvested repeatedly … a little bit like shearing a sheep for wool. Aside from being a wonderful sustainable option, cork is beautiful and is extra cushiony under your feet. It comes in quite an array of colors and with a range of looks from very fine grains to large inlaid pieces which are very striking.
    photos courtesy of US Floors
Bamboo:  If it has been awhile since you looked at Bamboo flooring, check it out again. There are several new looks on the market including very narrow strips which look quite contemporary and also an end-cut mosaic pattern of tiny rectangles. Bamboo is rapidly renewable, but some manufacturers use formaldehyde in the process, so look for bamboo flooring that is formaldehyde free. 
              photos courtesy of Allwood Imports
  Wood is a beautiful flooring option that feels great under your feet and adds value to your home. With proper care it will last a very long time. For help with choosing flooring or anything else for your home, please contact me at 503.816.4394, or email me at design@pangaea-id.com. You can see my portfolio online at http://www.pangaea-id.com
Tags: bamboo, cork, Design Tips, Flooring, hardwood, Interior Design, sustainable flooring, treadline construction
Posted in Design Tips, Flooring, Interior Design, Sustainable style, Uncategorized | No Comments »
Monday, July 27th, 2009
Felt may be the oldest form of fabric, dating back over 5000 years, but there's nothing 'old' about Mickus Projects' futuristic take on this sustainable fabric. Their Relief Chair is made from medium density wool felt sheets adhered to each other with non-toxic, water based adhesives and sleeved over an internal steel frame. Part of their Solid/Surface/Series collection, the digitally cut, sleek contours are sculptural, while the wool felt lends tactile and visual warmth. 
The Peacock Chair by Cappellini is about as sensual as a chair can be, made from a softly ruffled single sheet of wool felt. I can imagine curling up in this beautiful soft chair. Felt is such a wonderful, tactile fabric, soft against your skin.  
And who can resist the classic style of the Bertoia Bird Lounge chair? It is available in Knoll Wool Felt. All KnollStudio seating is  GREENGUARD Indoor Air Quality Certified®  for low emitting products.
So, there you have three wonderful, eco-friendly options for modern design choices with incomparable style!
Subscribe to Free Design Tips

Tags: cappellini, chair, felt, Greenguard, Interior Design, knoll, Knoll Felt, knollstudio, mickus projects, modern design, Pangaea, peacock chair, relief chair, Seating, sustainable materials, sustainable style, upholstery, wool felt
Posted in Cool Stuff, Interior Design, Seating, Sustainable style, Uncategorized | No Comments »