Archive for May, 2010
Thursday, May 27th, 2010
I am always looking for beautifully designed multi-purpose pieces of furniture that work for lofts, small spaces and live/work spaces. In my relentless searching on the internet for these space saving furniture ideas, I've come across almost all of these. But I just found this great demonstration video from Resource Furniture in New York, showing how these pieces work. I'm including photos of just one of their designs – but you've really got to watch the video to get the full awesomeness of these pieces!
Watch the video here: Space Saving & Multi-Purpose Furniture
The sofa below is beautiful! It SO does not look like your parents' over-stuffed sofa-sleeper.
If you need extra space for overnight guests and don't have a guest room, this sofa would be fabulous in the living room. So many sofa sleepers either look big and clunky or they look very skimpy and cheap. I'd put this one in any high-end loft without batting an eye.
If you have a live/work space or a home office set up in your guest room, the desks on the video that can be converted to beds are a great multi-purpose option. It's all about wise use of space.With the advances in technology making it possible for more and more people to work from home, it's nice to know that advances in furniture design are making it possible to have more flexible use of your space.
Although these pieces run more than your average sofa, desk or bed – when you think about the fact that you are buying only one piece of furniture to take the place of two, and you save all that space, they are a pretty smart use of your design dollars too.
Related posts:

Ten Great Tips to Make Your Small Space Look B-I-G-G-E-R! part 1
Ten Great Tips to Make Your Small Space Look B-I-G-G-E-R! part 2

Designing a Home Office That Works for YOU!

Get the Latest On Hot Design Trends, Trade Secrets, DIY Tips & Design Advice

Tags: bed, desk, Home Office, live-work, Lofts, multi-purpose, open plan homes, Resource Furniture, small spaces, sofa
Posted in Bedroom, Cool Ideas, Cool Stuff, Design Dollars, Furniture, Home Office, Interior Design, Live/Work Spaces, Living Room, Lofts, Seating, Space Planning, Storage Solutions, Trends, Uncategorized | No Comments »
Monday, May 24th, 2010
Lately I've been a little obsessed with painting kitchen cabinets. Again, it's my clients' needs and issues that drive my focus. I've had several home staging consultations recently with clients who have very outdated oak cabinetry from the 80′s. I've also had some interior design clients who would like to update their kitchens – but who intend to sell within the next 2 or 3 years and so they don't want to put the money into a big remodel, or even into refacing the cabinets. So, painting the cabinetry is a great way to go. That is until the husband hears about the plan. What is it with men and wood anyway?? I've got to share this excerpt from a post on White Kitchen Cabinets written by Vancouver, B. C. Interior Designer and Colour Expert (she's Canadian so we're spelling color with a "u" in her honor), Maria Killam. Posted here with her permission.
"80′s Oak Kitchen Cabinets"


"Here is a photo of a typical oak kitchen mostly installed in this era of kitchens. When I am standing in a kitchen that looks very much like this one, and I recommend that this kitchen be painted white or cream–as soon as the words out of my mouth–the wife's face lights up and the husband looks horrified at the prospect of painting THE WOOD! I'm not sure why most men have this reaction but it's pretty common. Men usually come around once they understand that it's not about the wood, it's about the fact that it's dated. And to be clear, I don't advocate painting ALL WOOD, just kitchens in this era. So for those of you with this kitchen, reading this right now, there's really just one thing you need to know: This kitchen IS NEVER COMING BACK. So the only way to extend the life of it is to prime it, paint it, and install new brushed nickel hardware. Period, end of conversation." – Maria Killam

This is so TRUE! On my last consultation, the wife finally begged me to call her husband directly to convince him that the cabinets needed to be painted. He finally came around when he realized that 80′s oak cabinets look as outdated to other people as old wood paneling from the 50′s looks to him. Great analogy to try if you need to convince a man to paint over wood.
So once you commit to painting those cabinets, would you go with white or a color?
For immediate resale, I generally recommend white or cream depending on the counter tops, tile and flooring. It gives a blank slate to the incoming buyer. Although I do like the clean and fresh look of white cabinetry (and I have pronounced minimalist tendencies) – having a kitchen in total – complete – unrelieved white is too sterile and cold for me. I generally like the walls to be painted in a color to give warmth or at least for there to be some natural wood in flooring or countertops. In the white kitchen below, they painted the interiors of the glass fronted cabinets in a nice spring green to add some color. I like it, and I think it would have been even prettier if the floors were a light natural wood. What do you think?
source
But the more I look through photos of painted kitchen cabinets, the more I am drawn to pale colors. I love the soft sage green cabinetry with the rough natural wood in the kitchen below. Very comfortable & casual in feel.
source
In the next photo, the soft blue-green on the modern slab front cabinets brings out the green tones in the slate flooring. I absolutely cannot get over the cute cow legged table & chairs! This must be where the kids eat. FUN! Okay, so I'm getting a little distracted from my topic. I just think the soft color is so much warmer than white cabinets would have been.
source
I positively love this next kitchen with the white cabinets up top and the dramatic charcoal color of the base cabinets. Again, the use of natural wood accents and flooring gives it warmth. Wonderful blend of traditional and contemporary!
source
Here is one that I think is especially fun. The red chairs and accessories look great in this yellow-green kitchen. The letters on the frosted glass front cabinets are a great detail. It's very contemporary, but in a nice warm way. This just feels like it would be a great kitchen to spend time in. The colors feel happy.
via Coastal Living
So, what do you think? If you were going to paint your cabinets, what color would you choose?
Related posts:
Paint Color to Sell Your Home: It Isn't White!
Portland Home Staging Success: Sold In One Day – In This Market! See How …
Get the Latest On Hot Design Trends, Trade Secrets, DIY Tips & Design Advice

Tags: blue-green, cabinets, color, green, Kitchen, Maria Killam, paint, resale, staging, white
Posted in Colors, Design Tips, Kitchen, Uncategorized | 3 Comments »
Friday, May 21st, 2010
Has your decor been feeling a little ho-hum? Bored to tears with your brown and beige? No big budget available for a total re-do?
Then it's time to perk up your place with pillows! Now, I'll tell you straight up that I've never been the kind of person to have 17 throw pillows sitting on my bed. I'm definitely a minimalist at heart. But the pillows below are so unique and make such an impact that just a few will go a long way toward adding some pizzazz to tired looking rooms.
These may cost more than the average throw pillow, but I think you get a lot of bang for your buck with these. They'll rev up your room in a way that no $8 red pillow from Ross ever will.
So, which ones do you like?
These butterfly pillows by FJS are two sides of the same pillow. Amazingly rich colors and such a strong graphic!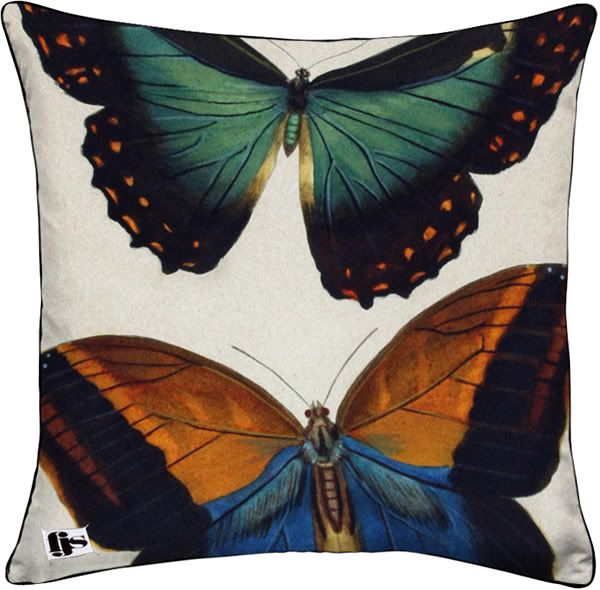 If bugs aren't your thing, check out these beautiful abstract pillows. Again, by FJS and two sides of the same pillow.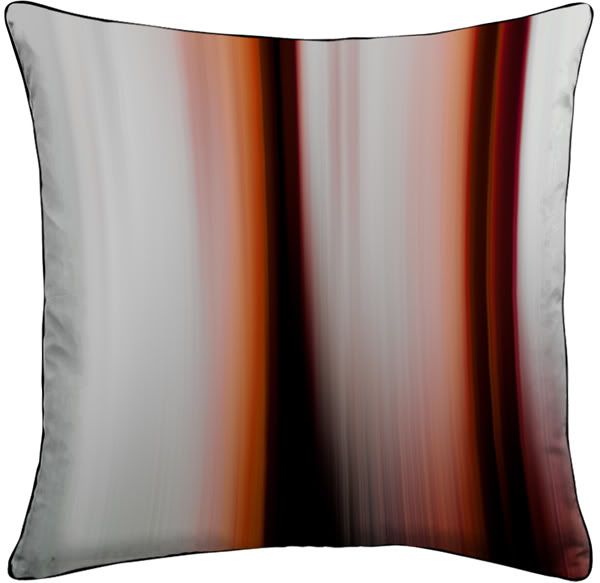 Who could possibly resist these little doggy queen pillows?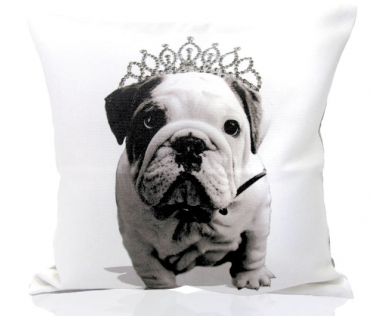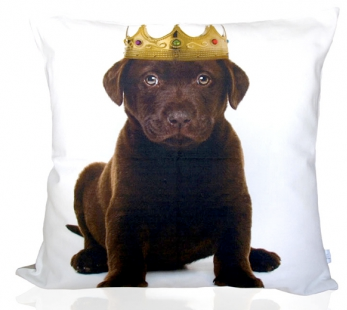 These cityscape pillows would be perfect for an urban loft.
If these don't wake up your decor I don't know what will?! Found all of these via www.pillowsandthrows.com and www.teojasmine.com. I'm always on the lookout for unique accessories that will add drama to your decor. If you could use help finding just the right accessories to bring your room to life, give me a call for rates and to schedule an appointment. 503.816.4394
Related Posts:
The Warmth of Cool – adding visual warmth with accessories
Mixing the High With the Low: A Strategy for Maximizing Your Design Dollars

Tags: color, pillowsandthrows.com, teojasmine.com, throw pillows, tips
Posted in Colors, Cool Stuff, Design Tips, Interior Design, Shopping, Uncategorized | No Comments »